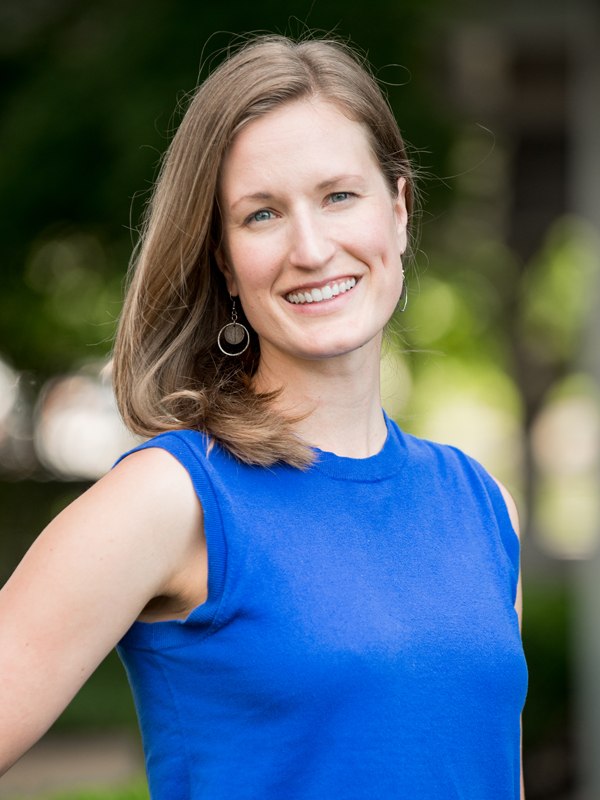 Dr. Claire Hauser
Dr. Claire Hauser, Ph.D., Licensed Clinical Psychologist
Ph.D. – University of Nebraska-Lincoln, Counseling Psychology
M.S. – University of Wisconsin-Madison, Counseling
Clinical Approach: I practice from an integrative theoretical orientation, with particular emphasis from interpersonal process, emotion-focused therapy, CBT, ACT/mindfulness-based, and shame resilience theories. I value multiculturalism and social justice as integral parts of my practice as a clinician and scholar. I believe that it is important to incorporate biological, social, and spiritual aspects of each person into their psychological care. My therapeutic style is authentic, collaborative, holistic, humorous, and striving for client empowerment.
Expertise/Special Interests: I practice as a generalist and enjoy working with a wide variety of people of different ages, identities, and experiences. I am particularly interested in providing therapy for men, LGBTQ identified individuals, and people from rural communities. I am a certified Daring Way Consultant, meaning that I am trained to facilitate individual and group therapy based on Brené Brown's work on shame, vulnerability, courage, and authenticity (https://thedaringway.org/). I also have particular interest in treating conditions relating to: Depression, anxiety (generalized & social), interpersonal difficulties (trouble with partners, friends, family, co-workers, etc.), family of origin concerns, adult children of alcoholics, and issues relating to spirituality. I provide psychological testing and personality assessment for individuals, as well as therapist-client dyads.
Dr. Claire Hauser can provide some telehealth services in states with enacted PSYPACT legislation. To view the most updated information on PSYPACT, visit:
https://psypact.org/page/psypactmap
Dr. Claire Hauser currently has NO OPENINGS.