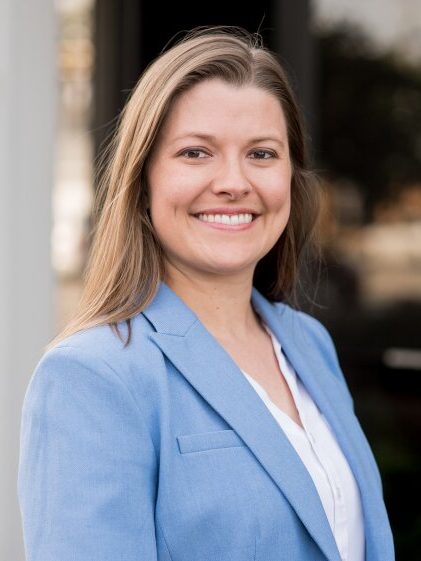 Dr. Taylor Lindbom
Dr. Taylor Lindbom, Psy.D., Licensed Clinical Psychologist 
Clinical Approach: My passion is therapy/intervention and assessment with a focus on child and adolescent populations (5 years – 18 years). I tailor each treatment plan to meet the unique needs of each person, and utilize a combination of cognitive-behavioral, interpersonal, and family therapies to address a wide array of mental and behavioral disorders. I also have specialized training utilizing Trauma-Focused CBT (TF-CBT) to treat youth who have experienced trauma. I aim to create a collaborative, nonjudgmental therapeutic space where you feel heard, empowered, and safe. I strive for psychotherapy to be playful and fun, and have no shame being silly when appropriate. In addition, I provide you with tools to steady yourself as you navigate and transition toward a healthy sense of self. An important aspect of my work is to meet you where you are with a focus on goals you feel committed to. This approach can include skill building, a focus on emotion regulation or behavioral challenges, and teaching mindfulness/coping skills. When appropriate, I aim to include caregivers to guide families to communicate effectively, problem-solve, and respond consistently to the challenges many families face today. Moreover, I am willing to consult with school faculty, pediatricians, and other professionals to ensure you are succeeding across environments (home, school, & community).
Lastly, I am experienced in conducting psychological assessments to determine possible Attention Deficit/Hyperactivity Disorder (8 years and up), Intellectual Disability (ID), psychological disturbance, and Specific Learning Disorders in pediatric populations. Moreover, and notably, I am trained to assess for Autism Spectrum Disorders (3 years and up).
Expertise/Special Interests: Behavioral and emotion regulation issues; Mood challenges (depression, anxiety, anger); Developmental challenges (ADHD, Autism Spectrum Disorder); trauma recovery; relationship problems; sleep problems; school/academic challenges.